Location: Mason, OH
Phone: 513 713-5476 or 937 477-0793
E-mail: davidlorenz@usa.com

Giclee 42 has gone through many changes over the years.
One thing that has not changed is the determination to offer quality service & products to the art community.

David ~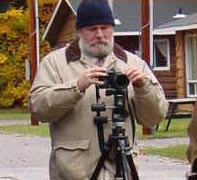 David is a photographer, PhotoShop whiz, and fine art printer. He has a Bachelor of Fine Arts degree from the
Dayton Art Institute and is an award winning photographer. His printing experience dates back to the pre-digital age
& he was one of the first photographers in the US to set up a high-end digital studio.

Ronnie ~

Ronnie is a multi-talented artist. While she enjoys photography and specializes in photo restoration, her main artistic
endeavors are focused on fabric. Ronnie's art has been exhibited nationally & internationally as well as published in
several fiber art books.

Ramesh ~

There would be no Giclee 42 without the vision of partner Ramesh Malhotra, he is the heart and soul of the operation.
It was his passion for the arts that led to the establishment of Art Enclave, LLC in Mason, OH.
Giclee 42 in Mason, along with The Museum of Spiritual Art in Franklin and Greenwich House in Cincinnati are the core of Art Enclave and a central part of Ramesh's support for the art community.